First, let me introduce
Artisoo
to you guys.
Artisoo.com is a professional supplier of hand-painted oil painting reproductions and Chinese paintings, focused on providing its customers with a rewarding shopping experience and a broad selection of high-quality wall decor solutions.
These are the best selling paintings from
Artisoo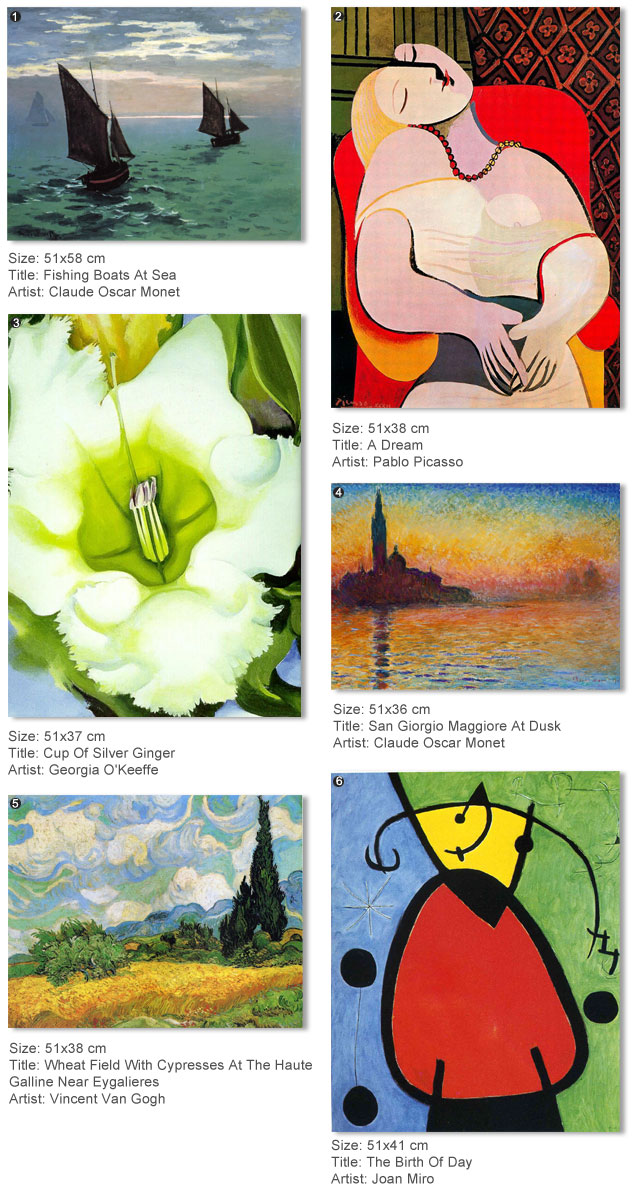 1.
Fishing Boats At Sea
2.
A Dream
3.
Cup of Silver Ginger
4.
San Giorgio Maggiore at Dus
5.
Wheat Field with Cypresses
6.
The Birth of Day
I absolutelty love, love, love this website. No joke! They have amazing artwork! Check out some more of their stuff below:


Now go to
Artisoo
for more great art !
Comment below for a chance to win one!